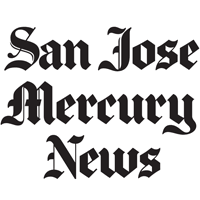 $3.25 Million Settlement Dims Light Bulb
San Jose Mercury News (CA)
October 28, 1993
Section: Business
Edition: Morning Final
Page: 13D
$3.25 MILLION SETTLEMENT DIMS LIGHT BULB
Mercury News Staff Report
Consumers who purchased General Electric Co.'s "Energy Choice" and "Miser" light bulbs will be eligible for cash rebates under a $3.25 million settlement in a class-action lawsuit that was announced Wednesday.
The lawsuit followed a February agreement with the Federal Trade Commission in which GE promised to tone down its claims that the bulbs save energy and are good for the environment. The bulbs had been labeled as "replacements" for 100-watt, 75-watt and 60-watt bulbs. But the bulbs are 90 watts, 67 watts and 52 watts, respectively.
"The FTC simply slapped GE on the wrist," Plotkin said. "I took action to see that GE provided restitution for consumers."
The settlement, approved by a Federal District Court in San Francisco, provides for $1.50 cash rebates for consumers with proof they purchased Energy Choice or Miser bulbs. All consumers will be eligible for 50-cent discount coupons.
The money will come from a $3.25 million fund. Any funds remaining in the account after the rebate program will be donated to a charitable, education or energy research organization.
GE's claims for the bulbs were first raised publicly by Consumer Reports magazine, which reported in August 1991 that the bulbs shed less light, last no longer and are no more energy-efficient than standard 100-watt bulbs. And they cost about 10 percent more.
Along with the FTC settlement, GE reached similar agreements with 32 states, including California.
GE will make rebate coupons available at retail outlets that stock the light bulbs.
——————————————————————————–
Copyright (c) 1993 San Jose Mercury News