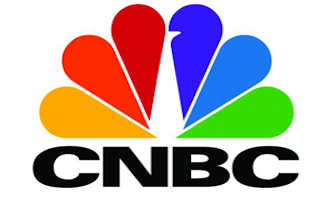 New Buyer Services Pose Threat to Online Retailers
New Buyer Services Pose Threat to Online Retailers
by Hal Plotkin
Silicon Valley Correspondent
Aug 5 1999 6:00AM ET

New services that pool purchase orders from consumers are challenging not only old-fashioned brick and mortar operations but also first-generation online retailers.
"If these companies build-out to where they could be, they'll pose a real threat," says Charles Rider, an analyst at Patricia Seybold Group, based in Boston.
Rider is talking about two start-up companies, Mercata.com, based in Bellevue, Wash., and Accompany.com, based in San Francisco. Both companies illustrate the rapidly developing buyer aggregation business model.
Mercata.com is backed by Microsoft cofounder Paul Allen's Vulcan Ventures. Meanwhile, Netscape founder Marc Andreessen has joined the board of Accompany.com, in addition to providing it with a big chunk of its $3.5 million initial capitalization. Other Accompany.com investors include the Mayfield Fund, based in Menlo Park, Calif.
While there are subtle differences between competing approaches, in general, buyer aggregation services use pooled purchase orders from consumers to drive down supplier prices.
Typically, buyers participate in timed buying cycles. As the numbers of consumers willing to purchase a featured item increases, the price decreases.
Mercata.com has already negotiated group-buying discounts with more than 150 manufacturers.
Similar to the way Priceline.com sells airline tickets, buyers visiting Mercata.com make a bid indicating the maximum price they're willing to pay for a certain item: The more people who participate, the lower the price drops. If the price drops below a would-be buyer's maximum bid, all buyers get the lower price.
On a given day, for example, Mercata.com is featuring a Toshiba 65-Inch HDTV with a suggested retail price of $6,499. By mid-day on Tuesday, the price had been driven down to $4,146.56, including delivery charges.
"This is part of the evolution of the online selling model," says Andy Bartels, an analyst at Giga Information Group, based in Norwell, Massachusetts. "The balance of power is shifting more and more towards consumers," he says.
This new sales channel creates additional problems for old-line retailers, many of whom are already reeling from online competition.
Late last week, for example, Atlanta-based Home Depot sent a letter to more than 1000 vendors, including Black & Decker, General Electric, and Scotts, saying it might pull their products off its shelves if those firms independently market their products over the Internet.
Instead, Home Depot has asked suppliers to work with it to jointly sell products online. "Home Depot has a history of strong-arming suppliers," says Rider, of the Patricia Seybold Group, "so it is not surprising. But, obviously, they're worried," he says.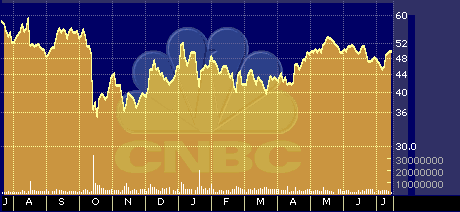 HD 52-week price chart
The big question is whether buyer aggregation services can build the critical mass to offer both excellent prices and shopping convenience.
Currently, bidding cycles to purchase a single item at a deep discount, which are sometimes called buying windows, usually take about a week, making impulse purchases impossible.
But if the number of users increases to a point where a buyer can, for example, bid on an item and have the sale confirmed within a few hours or early the next day, sales will probably skyrocket.
"This is a nice little online marketing niche," says Andy Bartels. "But it will be an entirely different dynamic if it becomes a mass market."
Overall, online retailers in the U.S. and Canada are expected to generate sales of $36.6 billion dollars in 1999, up 145 percent from 1998's revenues of $14.9 billion, according to the Boston Consulting Group.