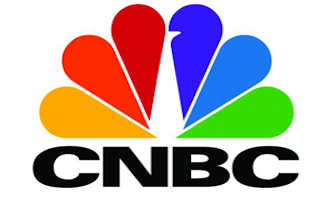 ExpressDoctors Combines House Calls and the Net
ExpressDoctors Combines House Calls and the Net
by Hal Plotkin
Silicon Valley Correspondent
"We take care of everything the doctor needs so they can focus on patient care. That's something most doctors can't find anywhere else."
— Rob Kelly, CEO of ExpressDoctors
ExpressDoctors Inc. is combining the simplicity of toll-free calling with the power of the Internet to build a nationwide network of physicians willing to make house calls for $150.
"It's a pretty exciting little entity," says Doug Hubert, managing director at Niederhoffer Henkel, an investment bank based in Atlanta that specializes in mergers and acquisitions.
Hubert says ExpressDoctors is a strong candidate for either an initial public offering or acquisition by an existing Internet-based health-care company in the near future. "They've already got a profitable little engine," he says. "It works, and it's a scaleable commerce model."
The company was originally founded in 1997 as ExpressDoc Inc. by a husband-and-wife team in Palm Springs, Calif. Initially, the service was aimed primarily at travelers, allowing them to call a toll-free number, 1-877-DOC-2-YOU, anytime day or night to locate a physician willing to make a house call, often to a hotel room. The more than 1,000 physicians working with ExpressDoc have served in excess of 7,000 patients so far.
Last week, the company launched its new ExpressDoctors.com Web site, which allows patients to request similar services over the Web. The Web site is also helping the company expand its nationwide network of tightly screened physicians and providing a venue where participating doctors maintain patient records and appointment schedules.
"We take care of everything the doctor needs so they can focus on patient care," says Rob Kelly, ExpressDoctors CEO. In addition, since patients prepay for the service using credit cards, the doctors get paid right away. "That's something most doctors can't find anywhere else," Kelly adds. "Many of them prefer to do business that way."
ExpressDoctors receives a minimum of $60 for each patient referral, leaving the doctor with $90, or more, if house calls are made after 10 p.m.
"In today's health-care industry, that's a pretty good fee," says health-care industry analyst Peter Boland, founder of Boland Healthcare, based in Berkeley, Calif. "Getting paid quickly is a very important feature."
The company has caught the attention of several leading Silicon Valley investors.
"They are creating a win-win for just about everyone," says Bob Fitzwilson, a partner at the Menlo Park, Calif.-based Portola Group, which manages more than $1.25 billion for about 450 high-net-worth families and individuals. Fitzwilson is one of several investors who are talking with ExpressDoctors about providing capital to expand the company's marketing reach.
Fitzwilson says the company's low-cost, high-margin business model is very attractive. But rapid brand-building, he says, could be even more critical. "People aren't going to want to call the second or third-tier provider," he adds. "Whoever establishes a solid brand name first will be in a very strong position. If [ExpressDoctors] becomes the functional equivalent of 911, it could be huge."
Insurance companies are responding positively to the ExpressDoctors service. That's because patients covered by insurance often visit local hospital emergency rooms if they fall ill while traveling, an expense that usually costs the insurance company considerably more than the ExpressDoctors service.
There's also the issue of convenience. "You don't want to end up in an emergency room with a sick kid while traveling," says Dr. Wally S. Buch, a physician and general partner at Atherton Ventures, a venture investing firm based in Menlo Park, Calif. "It can be pretty intimidating sitting there with some guy who just got shot five times." Buch hasn't invested in the company yet but says he's impressed. "What they're doing should be appealing. I think [Kelly's] got something."
ExpressDoctors carefully screens the physicians participating in its network, verifying licenses and the possession of malpractice insurance, among other items. The company also screens all incoming calls from patients immediately, directing critical emergency cases to 911 or other more appropriate urgent care treatment centers, if necessary.
The company has negotiated deals with several leading travel firms, including one that provides access to the service to holders of American Express cards. Some observers say the company's inexpensive service could catch on with other groups as well.
"Doctors in managed care under capitated contracts are under enormous pressure," Buch says. "If patients have a good experience with the service they're going to tell their friends."
Combine that with the expected convergence of the Internet and the telephone system, including Web-enabled cell phones and ExpressDoctors could become an important part of the next-generation of health-care delivery systems.
"The Internet has had a dramatic impact on the cost structure of so many businesses,' Hubert says. "The health-care market is ripe for that kind of change. Doctors are now coming full circle to where they were 50 or 80 years ago."
Kelly, whose San Francisco-based holding company Mojam Media Inc. made an investment in ExpressDoctors, says he expects to announce the receipt of a new round of venture-capital financing within 45 days. The company is currently profitable. Kelly says an IPO could take place as early as the first quarter of next year.