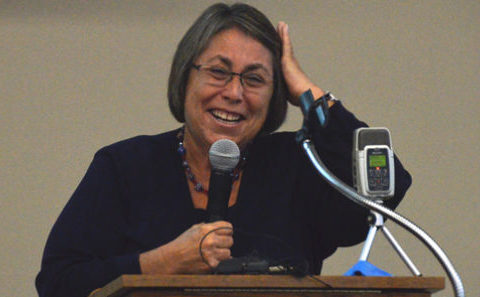 Thank you, Martha Kanter
It's been nearly six years since I blogged regularly. But before I can get started again, I have to do something first. Which is to thank and acknowledge my (wo)mentor, role model, friend, and collaborator, former U.S. Under Secretary of Education Martha Kanter. I worked with Martha for nearly 10 years as a member and then president of her board when she served as Chancellor of the Foothill De-Anza Community College District. I watched her literally throw herself into that job. A woman on a mission. She was a whirlwind of energy, drive and commitment. Help students succeed. That was everything. She attracted and retained world-class faculty and staff with a uniquely effective management style. And she led our team as we built community support for the college district that led to two successful bond measures that together raised nearly $1 billion. Thanks to the careful planning process she led, the bond money has been spent brilliantly. The Foothill and De Anza campus learning environments are now truly extraordinary. They send a message that our community college students matter. Both campuses have been improved in ways that will benefit our community for decades to come.
Martha then invited me to join her in Washington, D.C. as her Senior Policy Advisor after President Obama nominated her to become Under Secretary of Education. It was the ride of my life. We had some success. More than most people know (and more about that later). We also ran into some brick walls. But one thing that was steadfast was the character of Martha Kanter. She often told me she thinks people should be judged not by how far they get in life but by how many others they bring with them. I'll never be able to thank her enough.